The G3 Group's Multi-Electrode Resistivity Implant Technique (MERIT)
The G3 group is proud to announce an advanced geophysical technique known as MERIT. Utilizing direct push technology for installation, MERIT's deployment is rapid and cost effective. The implants are robust and can be utilized over extended periods of time. Read more about MERIT by clicking here.
G3 Group: Forensic Engineers & Geologists
The G3 Group is a focused supplier of high-value mechanical, electrical, structural and geotechnical forensic services to the insurance, industrial, and commercial building sectors.
In-House Capability Means Faster Delivery:
Drilling Operations
Foundation Testing
Geophysical Testing
Concrete Testing
Soil Testing and Soils Lab
Forensic Professional Engineers
Forensic Professional Geologists
Our hard work and years of experience provide you with an integrated report built on solid data designed to to reduce false-positive claims. Innovative geotechnical and sinkhole investigation reports all include:
Computer Modeling of Ground Subsidence
Comprehensive Site-Specific Soil Parameters
Geologic Analysis
Geotechnical Data
Structural Component Strengths
Concrete Strength Data
Structural Load Analysis
Seasonal Effects
Foundation Analysis
We have obtained qualification as a Diversity Supplier to the following entities:
State Farm Insurance
The Travelers Companies
Citizens Property Insurance Corporation
Nationwide Mutual Insurance Company
Aetna, Inc.
Zurich Financial Services AG
Allstate Corporation
Liberty Mutual Group
Pasco County
Hillsborough County
Please contact us as 727-376-7833 and we will dispatch your call.
TEDxTampaRiverwalk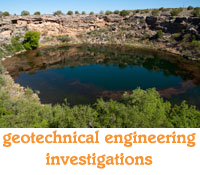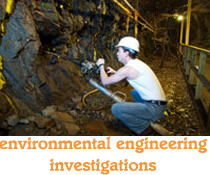 MERIT Brochure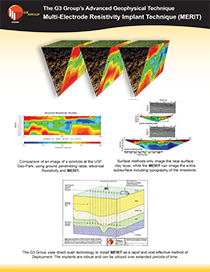 TDR Brochure